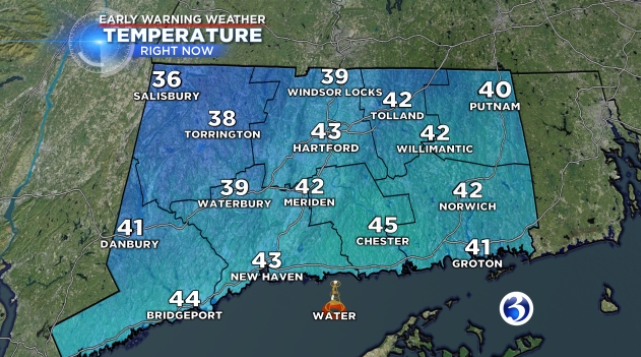 Cloudiness increases overnight making way for a cold Sunday (WFSB)
HARTFORD, CT (WFSB) -
From Saturday evening to Sunday morning, increasing cloud cover will bring a drop in temperatures.
Meteorologist Mike Cameron said that a coastal storm impacting Massachusetts and Rhode Island, but not Connecticut means that temperatures will drop into the upper 20s and lower 30s along the shoreline and eastern Connecticut.
By Sunday, Cameron said, the coastal storm will dissipate and CT residents can expect the pressure to rise bringing bright skies, but cooler temperatures.
"The breeze, coupled with highs only in the 40s, will make for a chilly day," said Cameron.
Sunday into Monday is expected to be cold, with temperatures in the 20s overnight.
Monday, Cameron said, is looking sunny with high pressure, and temperatures in the 40s.
But, Tuesday, Cameron is predicting 'weak and disorganized' storm to bring a mix of rain and cloudiness, before clearing out for Wednesday.
Copyright 2018 WFSB (Meredith Corporation). All rights reserved