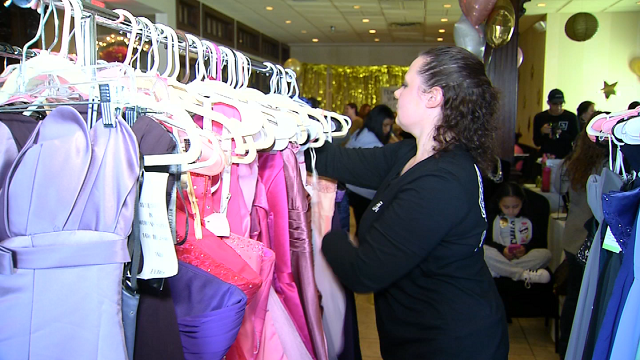 Group opens boutique in time for prom season (WFSB)
CHESHIRE, CT (WFSB) -
A non-profit organization, called "Prom Angels CT" opened their fourth annual boutique in time for prom season on Sunday afternoon.
Dozens of high school girls shopped for their perfect prom dress in Cheshire among the racks of dresses collected by "Prom Angels CT."
Some of the items included for sale were dresses, shoes, accessories, and jewelry.
Founder of Prom Angels CT, Melissa Kasperzyk said many of the dresses have been donated through family, friends, drop-off locations, or word-of-mouth on social media.
The only requirements for shoppers is that they are high school students and signing up online to be one of the first hundred signatures.
In a few weeks, the "Prom Angels CT" will open their boutique again on May 13th at the UConn Alumni Building, from 1 p.m. to 4 p.m.
For more information, find the "Prom Angels CT" on their website, or on Facebook.
Copyright 2018 WFSB (Meredith Corporation). All rights reserved.