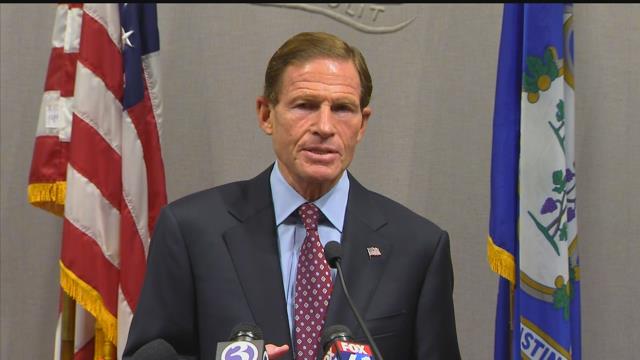 Sen. Richard Blumenthal. (WFSB file photo)
HARTFORD, CT (WFSB) -
A lawsuit aimed at uncovering the truth behind the 9/11 terror attacks is moving forward.
Monday, Sen. Richard Blumenthal and victims' families from those attacks plan on discussing the next legal steps in what they're calling a groundbreaking lawsuit against Saudi Arabia.
Blumenthal said he is leading the suit by using a new law.
The suit was filed in 2003 and claims agents of the Saudi government knowingly assisted the attacks.
Blumenthal said for years, the families' ability to uncover the truth had been hindered by federal laws shielding foreign government actors from accountability in American courts.
That roadblock was lifted in 2016 with the Justice Against Sponsors of Terrorism Act.
The law allows victims of terrorism and their families to sue foreign government actors that sponsor violent extremism.
Last month, a federal judge gave the OK for those families to move forward with claims and compel Saudi Arabia and its agents to release information related to involvement in the 9/11 attacks.
Blumenthal and Brett Eagleson, son of 9/11 victim Bruce Eagleson, will hold a news conference at 10 a.m. outside of the U.S. District Courthouse in Hartford.
Copyright 2018 WFSB (Meredith Corporation). All rights reserved.