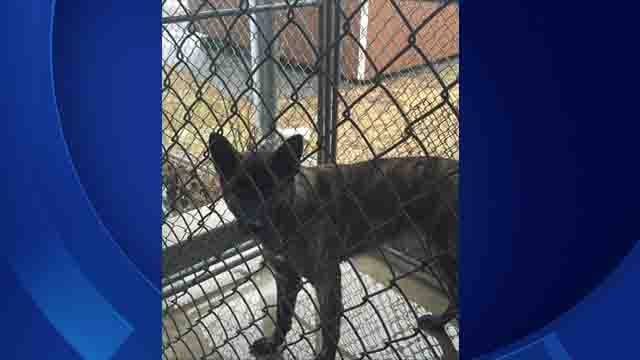 The dog was being quarantined after four dog bites (Plainfield Police)
PLAINFIELD, CT (WFSB) -
Plainfield police are looking for the couple who are believed to have stolen their dog that was being quarantined at the town's animal control office.
The German Shepard was being quarantined due to four dog bites. The most recent happened on Jan. 20, and injured two children.
Police believe the dog was stolen between the late-night hours of April 7 into April 8.
The dog is believed to be with its owners, Sean Simmons and Cierra Pensis, who have fled the state with their two children.
Police said they are believed to be heading to North Carolina or South Carolina.
Anyone with information should contact police at (860) 564-0804 or the anonymous tip line at (860) 564-7065.
Copyright 2018 WFSB (Meredith Corporation). All rights reserved.