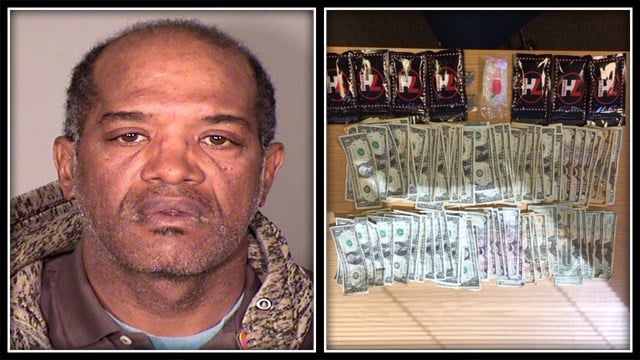 (New London Police)
NEW LONDON, CT (WFSB) -
New London Police arrested a man on Monday for having K2.
Police said officers who were assigned to narcotics and drug activity concerns in the city responded to 268 Bank St. around 1:05 p.m.
Officers found 52-year-old Michael Little of New London in the parking lot.
Little was found to have around 1.4 grams of K2, 7 sealed packages of K2, and $404 on him.
According to police, K2 is synthetic marijuana in which herbs or other leafy materials are sprayed with chemicals to mimic THC. THC is the psychoactive ingredient found in marijuana.
Little was charged with several narcotics-related offenses.
Anyone with any information about drug activity in New London is asked to call the police.
Copyright 2018 WFSB (Meredith Corporation). All rights reserved.