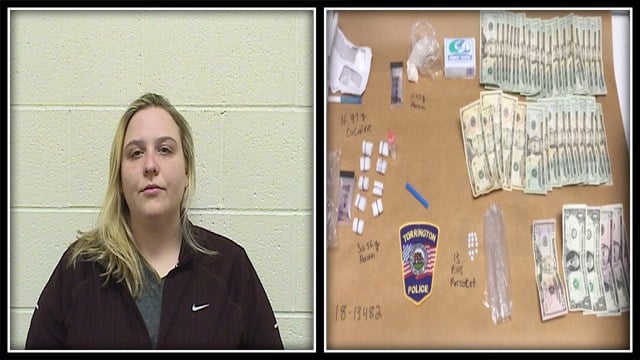 Andrea Persechino was arrested for possession of narcotics after a traffic stop (Torrington Police)
TORRINGTON, CT (WFSB) -
A traffic stop in Torrington led to a drug arrest on Tuesday.
Torrington Police said they stopped 28-year-old Andrea Persechino on Oak Avenue after she failed to obey a stop sign.
When they pulled her over, they found numerous narcotics including heroin, cocaine, and Percocet in Perschino's car.
Perschino was charged with possession of narcotics, possession of narcotics in a school zone and several other drug-related charges.
She was released after posting a $50,000 bond and is scheduled to appear in Torrington court.
Copyright 2018 WFSB (Meredith Corporation). All rights reserved.