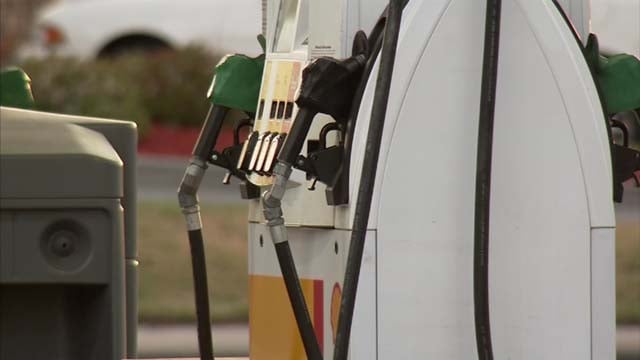 (WFSB file photo)
HARTFORD, CT (WFSB) -
It's not news you want to hear, but gas prices are on the rise.
According to GasBuddy, the national average is at the highest it's been since July of 2015, at $2.68.
Connecticut's gas average has taken a punch too, at $2.75.
Experts say the rising prices can be blamed on higher crude oil exports due to fears of military action in Syria.
"Many will be quick to ask why this trend is happening. Ultimately, OPEC bears much of the responsibility for cutting oil production in 2017, leaving U.S. oil inventories at far lower levels than a year ago. However, higher oil prices have also enticed U.S. producers to ramp up crude oil exports, effectively draining U.S. oil inventories at a higher pace than that oil is being replaced," said Patrick DeHaan, head of petroleum analysis at GasBuddy. "In addition, recent rhetoric from the Trump Administration inflaming the situation in Syria and pushing a trade war with China is like pouring gasoline on a fire — they certainly put more upward pressure on prices."
GasBuddy suggests checking to see if your station offers a discount if you pay with cash.
Check gas prices in your area using the Channel 3 app here.
Copyright 2018 WFSB (Meredith Corporation). All rights reserved.