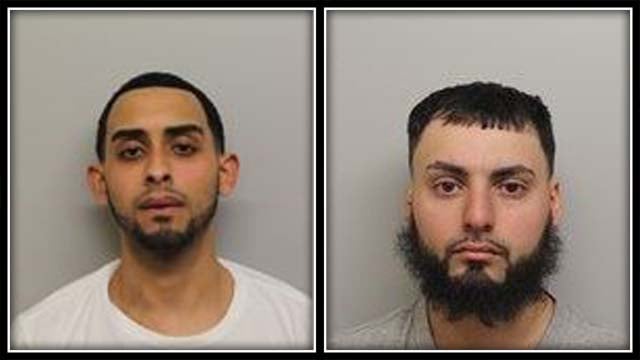 Police have arrested 21-year-old Jan Javier Sanchez, of New London, and 26-year-old Roberto Alicea, of New Britain. (Newington Police)
NEWINGTON, CT (WFSB) -
Newington police have arrested two men accused of illegally riding dirt bikes and/or ATVs on public roads.
It's an issue that has plagued several towns, including Hartford and recently North Haven.
Police in Newington said the investigation began last summer, when residents across town reported seeing the illegal activity.
"At times these groups ranged in numbers from five to over thirty operators, who were observed riding recklessly on public roads by pulling wheelies, cutting off traffic and disregarding stop signs and traffic control signals," Newington police said in a press release.
The operators also would attempt to engage police in a chase when officers tried to pull them over.
Police have arrested 21-year-old Jan Javier Sanchez, of New London, and 26-year-old Roberto Alicea, of New Britain. They both face several charges including reckless endangerment, operating an unregistered motor vehicle, and reckless driving.
Police said multiple other riders have been identified in this case.
Copyright 2018 WFSB (Meredith Corporation). All rights reserved.