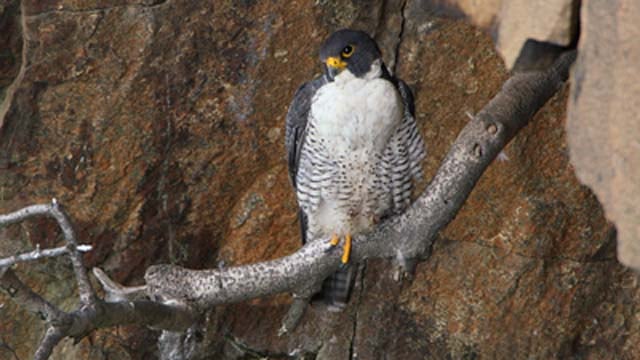 Peregrine falcon (DEEP)
NEW HAVEN, CT (WFSB) -
A section of the West Rock Ridge cliff in New Haven will be closed to protect state-threatened peregrine falcons.
Dept. of Energy and Environmental Protection officials said effective immediately, the cliff face at West Rock Ridge State Park in New Haven is closed "to reduce the likelihood of interactions between territorial falcons, which can be highly aggressive in the defense of their nests, presenting a significant safety hazard to climbers, and to avoid human disturbance of the immediate nesting area which would lead to nest failure and territory abandonment."
There will be signs and caution tape in place at the base of the cliff to identify the area that is closed to recreational use.
The temporary closure will remain in effect until July 31.
If the falcons have completed their nesting before then, the area will open back up to the public.
Copyright 2018 WFSB (Meredith Corporation). All rights reserved.