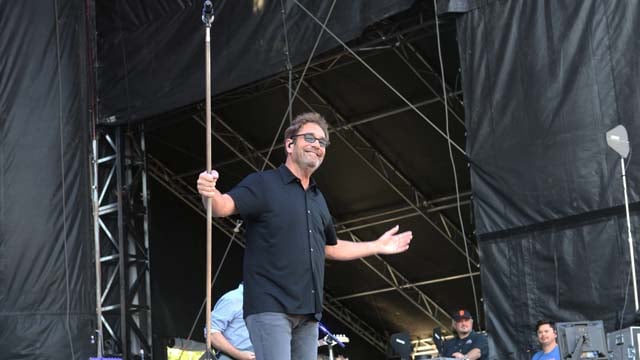 Huey Lewis with Huey Lewis and the News performs during the 2016 Shaky Knees Festival at Centennial Olympic Park on Saturday, May 14, 2016, in Atlanta. (Photo by Robb D. Cohen/Invision/AP)
BOSTON (WFSB) -
There is some sad news for fans of Huey Lewis & The News.
The band has canceled the rest of its 2018 performances.
Lead singer Huey Lewis says it's because he's lost most of his hearing just before a show in Dallas.
He said he's working with his doctors to improve his condition, but will need to take a break before his hits the stage again.
"The doctors believe I have Meniere's disease and have agreed that I can't perform until I improve. Therefore the only prudent thing to do is to cancel all future shows," Huey posted on his Facebook page.
The band had a performance scheduled for this summer at Fenway Park.
Copyright 2018 WFSB (Meredith Corporation). All rights reserved.