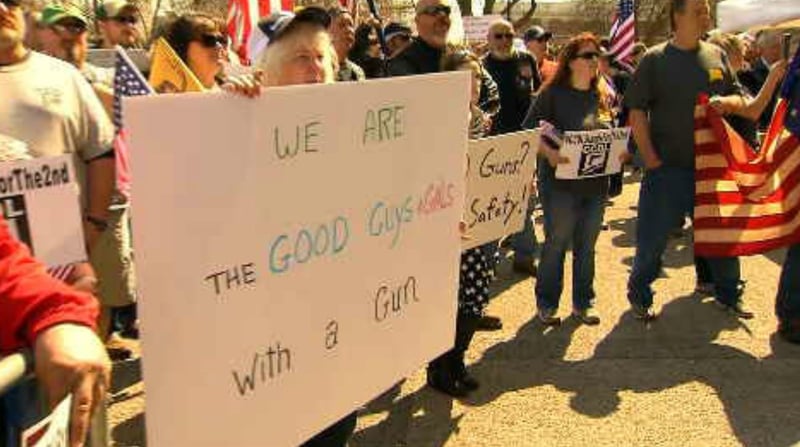 Second Amendment supports rally in Hartford. (WFSB)
HARTFORD, CT (WFSB) -
The Connecticut Citizens Defense League (CCDL) is hosting a rally Saturday on the steps of the Capitol.
The group called for the event as a way to make sure that lawmakers in Hartford don't take away their right to bear arms.
Many who show up will be legally carrying firearms.
The group says this is their change to speak up for their rights and stand up against anti-gun propaganda.
The event comes just a few weeks after the March For Our Lives was held in Hartford. During that event participants urged lawmakers to tighten gun laws following a deadly shooting in Parkland.
We'll have full coverage of the rally on Eyewitness News at 6 p.m. and online.
Copyright 2018 (WFSB) Meredith Corporation. All rights reserved.