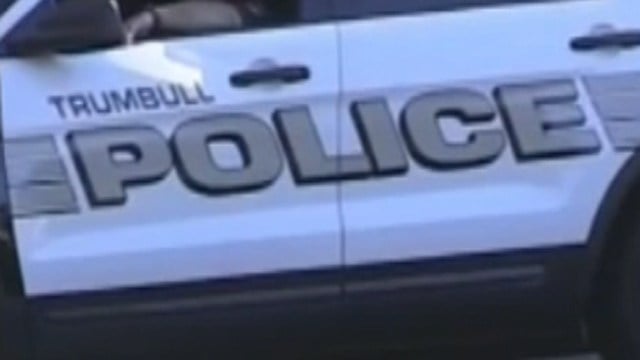 Trumbull police. (WFSB file photo)
TRUMBULL, CT (WFSB) -
A tree removal worker died after a fall from a tree on Saturday morning.
Police said the 28-year-old man from Bridgeport was working on the property of a Pinewood Trail Home at 9 a.m. when the tree he was working on broke at its base, resulting in his fall.
Police said the man was wearing a harness as he climbed 45ft to begin removing the top portion of the tree.
The tree, with the worker still attached, fell directly to the ground, police said.
Other crew members immediately called 911 and attempted to help him, police said.
Police said he was taken to Bridgeport Hospital where he died from his injuries.
OSHA and the Trumbull Police Department are investigating.
Copyright 2018 WFSB (Meredith Corporation). All rights reserved.