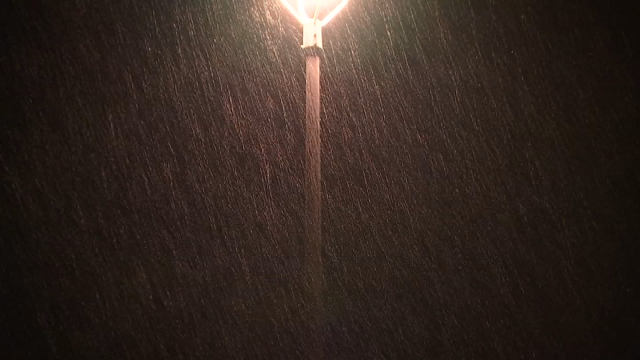 Rain and sleet hit the ground in Vernon on Sunday (WFSB)
VERNON, CT (AP) -
Many parts of the state are seeing an accumulation of wintry winter, be it in the form of rain, sleet, or freezing rain, in many parts of the state on Sunday.
Channel 3 spoke with people, as ice pellets fell from the sky in Vernon, who said they it's unbelievable in the middle of April.
Ice was clinging to the surfaces of cars, roads, lawns, and branches.
Ellington resident, Christine Shannon said in a matter of minutes, the sky turned from cold to rainy.
"It's horrible, this is all ice," said Shannon. "This is within the last five minutes. I want to go back home."
AAA advises driver to drive like it's winter even though it is spring, by going slower on the roads, never on cruise control, and within a safe distance from other vehicles.
Copyright 2018 WFSB (Meredith Corporation). All rights reserved.