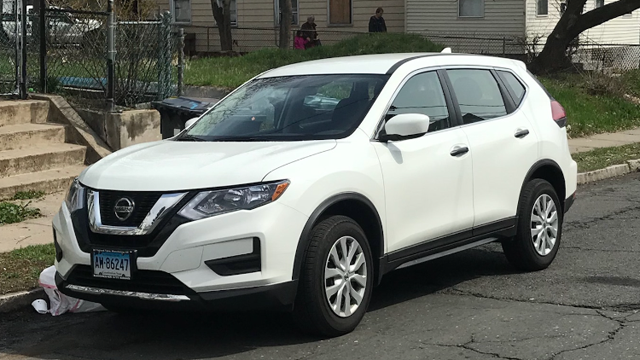 Car stolen by juvenile arrested in Hartford (Hartford Police)
HARTFORD, CT (WFSB) -
A teen was arrested in Hartford for several car thefts over the past year.
Hartford Police said the most recent theft was on Tuesday morning.
Police saw a 2018 Nissan Rogue traveling south on Webster Street. This car was listed as a stolen car from Manchester.
Police said the suspect is a 15-year-old from Manchester and has four prior theft arrests in Hartford.
The suspect drove the car to the rear of 128 Bond St. and was taken into custody.
The teen was arrested in April, August, and October 2017, as well as February 2018.
Tuesday's incident marks the fifth arrest for the teen.
According to police, all cars in the teen's possession were thefts from surrounding towns and were all taken with keys left in the vehicles.
The teen will appear in juvenile court.
Copyright 2018 WFSB (Meredith Corporation). All rights reserved.