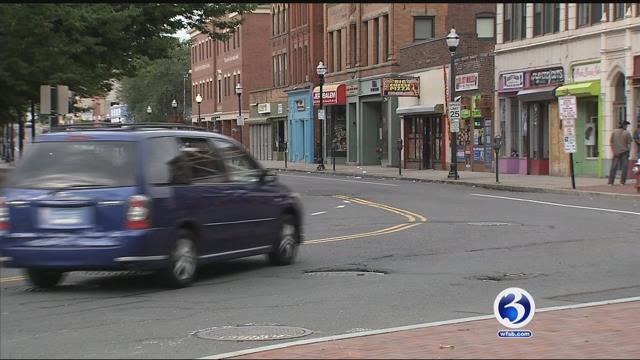 (WFSB file photo)
HARTFORD, CT (WFSB) -
Self-driving cars could be coming to your city or town.
Gov. Dannel Malloy launched a pilot program to allow the automatic cars on roads.
Participating towns will have to apply and enter into agreements with autonomous vehicle testers.
Testing will only be allowed in limited, controlled areas.
"Make no mistake, autonomous vehicles are the future of transportation, whether it is people looking for a safer and easier commute, more efficient and cheaper commercial transit, more precise ride-sharing and for-hire services, or beyond," Governor Malloy said in a press release. "These vehicles are going to be part of our lives soon and we want to take proactive steps to have our state be at the forefront of this innovative technology. We are showing this industry and those around the country that we promote the development of these kinds of forward-thinking, technology-driven products in Connecticut. We cannot allow our state to be outpaced as this technology grows."
Applications are now being accepted through the state's Office of Policy and Management here.
Copyright 2018 WFSB (Meredith Corporation). All rights reserved.