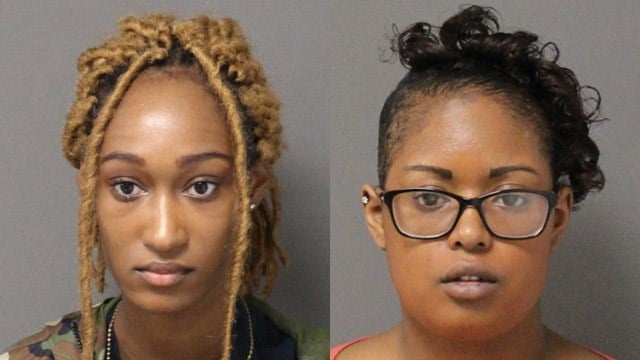 Alexis Ashby and Corbin Jones face charges for giving a minor alcohol in Ellington. (State police)
ELLINGTON, CT (WFSB) -
Two women from Ellington were arrested for allowing a minor to drink alcohol in a home.
According to state police, 21-year-old Alexis Ashby and 26-year-old Corbin Jones turned themselves in based on arrest warrants last month.
Troopers said a minor was found to be in possession of alcoholic beverages at a home on Maple Street, but no other details were released.
Ashby and Jones were charged with illegal delivery of liquor to a minor and permitting a minor to illegally possess liquor.
Both were released on $1,500 non-surety bonds.
They were given a court date of April 14.
Copyright 2018 WFSB (Meredith Corporation). All rights reserved.