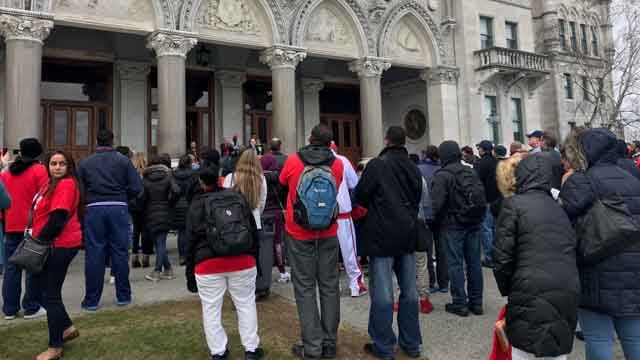 Hundreds rallied for AIDS Awareness Day in Hartford (WFSB)
HARTFORD, CT (WFSB) -
Hundreds of people with HIV and AIDS, along with activists, took part in a rally at the state capitol on Wednesday.
They were meeting with legislators for the 18th annual AIDS Awareness Day.
Over the past 10 years, Connecticut has seen a reduction in new HIV infections among drug users, according to the AIDS Connecticut group.
"In 2002, people who inject drugs accounted for 40% of new HIV infections, and in 2015, it was just 4%," the group said in a press release.
A panel hosted by AIDS Connecticut and Planned Parenthood of Southern New England is scheduled for 2 p.m. on Wednesday.
Copyright 2018 WFSB (Meredith Corporation). All rights reserved.