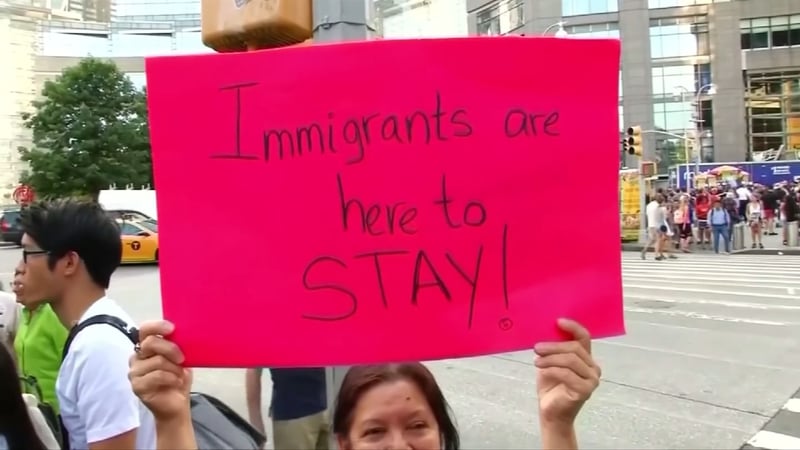 A recent DACA rally in New Haven (WFSB file)
HARTFORD, CT (AP) -
Immigrant students without legal status in the United States are hopeful this will be the year Connecticut legislators make them eligible for institutional financial aid at state-run colleges and universities.
This year's version of the bill includes provisions from the federal Deferred Action for Childhood Arrivals or DACA policy, such as requiring applicants not to have a felony record.
Also, they must have been 15 years old or younger when they first arrived in the country.
Carolina Bortoletto, campaign manager for the organization Connecticut Students for a Dream, says "we think we do have the votes" this session.
Democrats and Republicans say they expect the bill will clear the Senate on Wednesday, where it passed in 2015 and 2016. House leaders say they'll call the bill up for a vote.
Copyright 2018 The Associated Press. All rights reserved. This material may not be published, broadcast, rewritten or redistributed.