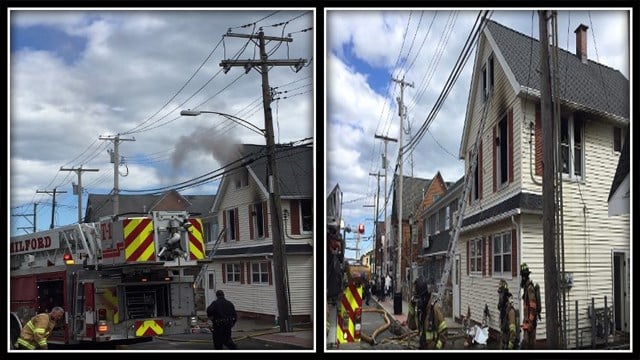 Credit: Chief Anthony Fabrizi (MIlford FD)
MILFORD, CT (WFSB) -
A Milford apartment building was damaged after a fire on Wednesday.
Crews responded to 52 Naugatuck Ave. shortly after 3:30 p.m. for the report of a fire on the second floor.
When crews arrived, they saw smoke showing from the second floor and attic windows.
Milford Fire Department said the second floor had severe damage, which left the apartment uninhabitable.
The first-floor tenant was home at the time of the fire but was not injured.
The apartment housed four people.
The Milford Red Cross will provide assistance for the second-floor tenant.
The fire department is investigating the cause of the fire.
Copyright 2018 WFSB (Meredith Corporation). All rights reserved.