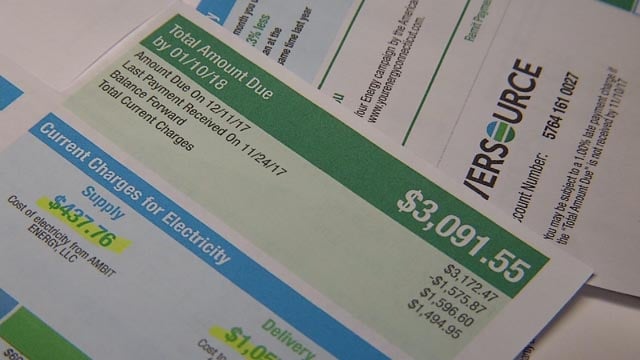 Eversource customers should expect an increase in their bills (WFSB)
NEWINGTON, CT (WFSB) -
Eversource customers should expect their electric bill to get a little higher.
Rates are going up, but not as much as Eversource proposed them to.
Eversource asked for a $336. 9 million increase over three years.
On Wednesday a final decision gave them a $124.7 million increase, which is $212 million less than Eversource asked for.
The power company planned to raise the average customer's rate by about $13.70 per month.
PURA didn't approve that but did approve an increase.
This will mean the average residential customer using 700 kilowatt hours will pay about $5.40 more per month in the first year.
Rates will rise again in the second and third year by less than one percent.
Copyright 2018 WFSB (Meredith Corporation). All rights reserved.