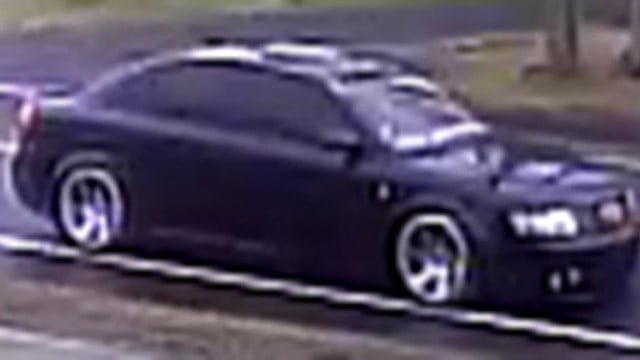 Surveillance video caught the suspect's car on camera at the time of shots fired incident (Plainville PD)
PLAINVILLE, CT (WFSB) -
Plainville Police are searching for a suspect that was involved in a shots fired incident on Thursday.
Police responded to a call on New Britain Avenue around 3 p.m. for a report of shots fired.
The incident happened under the Route 72 overpass.
No victims were found.
The suspect's vehicle was described as a late 90s to early 2000s black or dark blue 4-door car, possibly a Honda or Audi. The car is lowered, has a loud exhaust, and has white writing like a banner across the front windshield.
Police said the suspect's car was heading westbound on New Britain Avenue at a high rate of speed after the incident.
Plainville Police said the suspect's car was captured on surveillance video on New Britain Avenue at the time of the shots fired call.
Anyone with information is asked to contact Plainville Police.
Copyright 2018 WFSB (Meredith Corporation). All rights reserved.