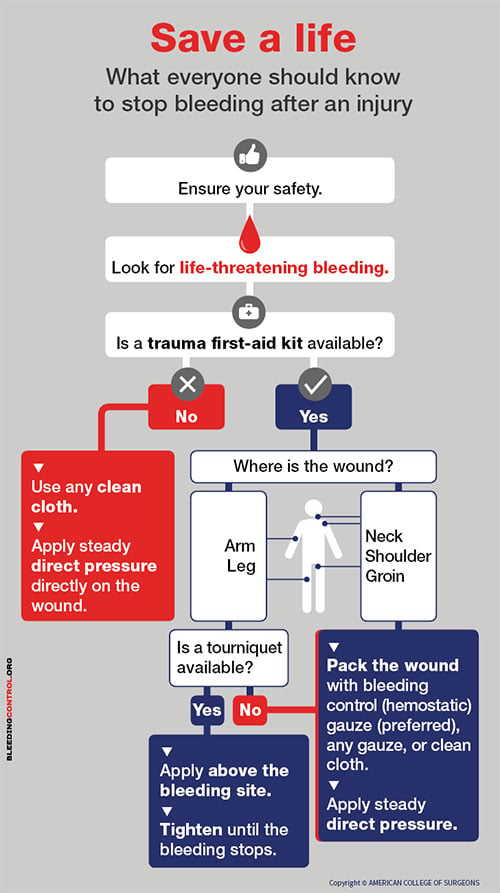 (Stop the Bleed)
WALLINGFORD, CT (WFSB) -
Without help, victims of a car crash or a shooting can die from blood loss in five to ten minutes.
Stop the Bleed is a nationwide program that trains ordinary people to respond to emergency situations.
The initiative was launched after the Sandy Hook shootings in 2012.
Jeremy Fridling, a paramedic and medical student at Quinnipiac says that with tragedies like Pulse nightclub and the Boston Marathon bombing, a lot of people die from blood loss.
"A lot of people were injured and passed away from blood loss before they were able to reach the hospital or before first responders were able to get there," Fridling said.
In a classroom in Wallingford, students practiced on dummies and taught each other how to pack a wound, apply a tourniquet or a piece of cloth to control bleeding.
Bob Teraila, a middle school teacher said, "If you can save one life, it's well worth it."
Trauma experts hope to make this training as common as CPR. To find out where to receive training, click here.
Copyright 2018 WFSB (Meredith Corporation). All rights reserved.