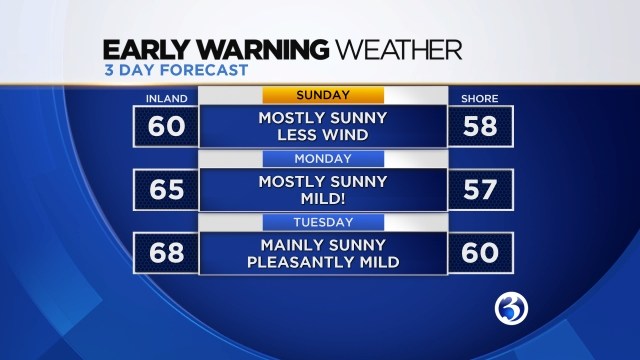 (WFSB)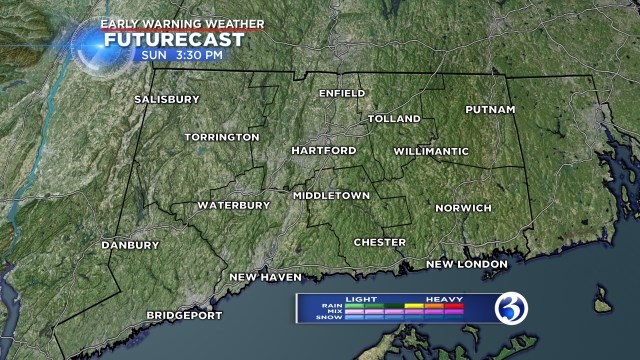 Futurecast (WFSB)
HARTFORD, CT (WFSB) -
Today's weather will be sunny and slightly warmer than Saturday. In all likelihood, temperatures will move above the 60 degree mark, according to Channel 3's Meteorologist, Mike Cameron.
Monday will be sunny and mild and Cameron said highs will be in the 60s.
Tuesday will comfortable with temperatures in the 60s inland and the coastline will see highs in the upper 50s. Cameron said the day will begin sunny, but as the day progresses, clouds will move in.
Wednesday morning's commute could be wet, and Cameron said a steady rain will develop in the afternoon. Highs will be in the 50s.
Thursday will feature intermittent showers and maybe even some sunshine. Cameron said temperatures could rise well into the 60s.
Friday's forecast is calling for some showers in the morning. However, the rest of the day will be pleasant with partly sunny skies and temperatures in the mid to upper 60s.
Saturday could bring some thunderstorms and heavy rain.
Copyright 2018 WFSB (Meredith Corporation). All rights reserved.