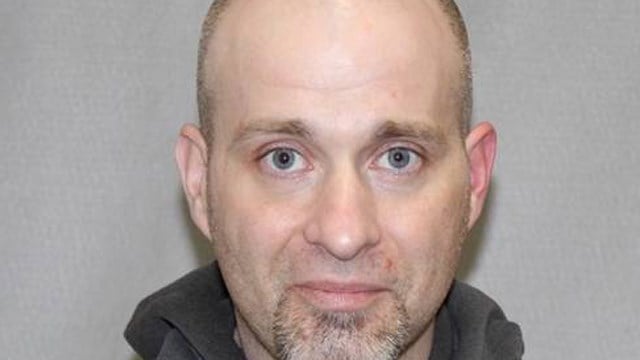 Shane McCannon, superintendent of the Suffield Water Pollution Control Authority, was arrested for assaulting a family member. (Suffield police)
SUFFIELD, CT (WFSB) -
The superintendent of the Suffield Water Pollution Control Authority was arrested for assaulting a family member.
Suffield police said they arrested 39-year-old Shane McCannon of Monson, MA on the strength of a warrant that charges him with strangulation/suffocation, assault and battery on a family member and larceny.
McCannon was placed on administrative leave pending the investigation.
Officers in Suffield said they were contacted by the Ludlow, MA Police Department for help locating McCannon. They were in the process of obtaining the warrant at the time.
They reported that the warrant was for offenses committed during a domestic disturbance that happened on Thursday.
Suffield police said they set up surveillance in the area of the WPCA facility.
They said they saw him leave in his vehicle and head into Massachusetts around 11:20 a.m. on Thursday.
Springfield, MA police stopped him on Sumner Avenue in Springfield. He was taken into custody at that point.
McCannon was held in lieu of $5,040 surety bond and was arraigned on Friday.
Copyright 2018 WFSB (Meredith Corporation). All rights reserved.