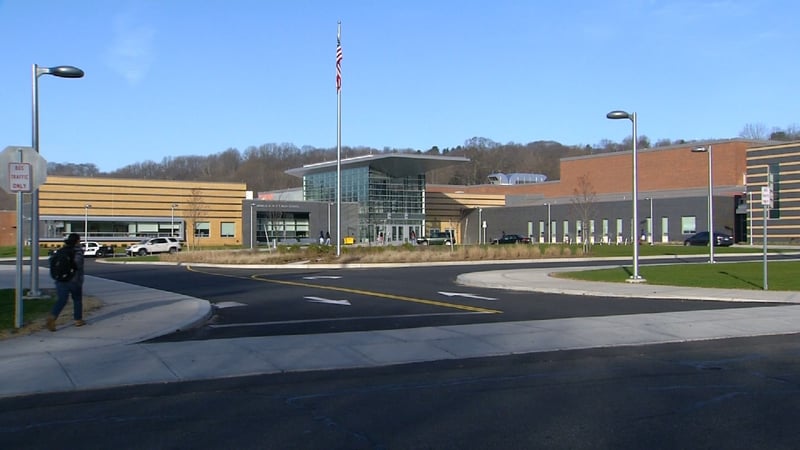 Additional officers were sent to Platt High School in Meriden on Tuesday after a threat referenced a shooting. (WFSB)
MERIDEN, CT (WFSB) -
Police kept a close eye on a high school in Meriden on Tuesday after a threat was discovered.
According to investigators, threatening graffiti was on the wall of a girl's bathroom in Platt High School.
School officials told Channel 3 that the threat referenced a shooting and President Donald Trump.
They called parents on Monday to let them know about the situation.
"I don't want to get desensitized with all this," said Joanne Johnson, a concerned parent. "I take it for its value. It's dangerous. It's the times we're living. So we have to be very vigilant and cautious, especially with our children that we're leaving them in the hands of others. So we're hopeful that things will be as safe as possible."
Police said they were being cautious and did not believe the threat to be credible.
In the weeks following the mass shooting at a high school in Parkland, FL, police said they can't be too careful.
Platt already had a school resource officer on campus. Police sent additional officers to the school on Monday.
School officials and police said they are working to figure out who wrote the threat. Once they identify a suspect, they said they'll give an update to parents.
Copyright 2018 WFSB (Meredith Corporation). All rights reserved.