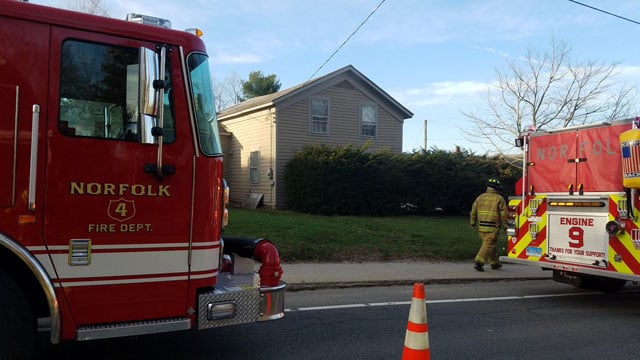 Two people were hospitalized after a fire on Church Street in North Canaan. (@NorfolkPIO1)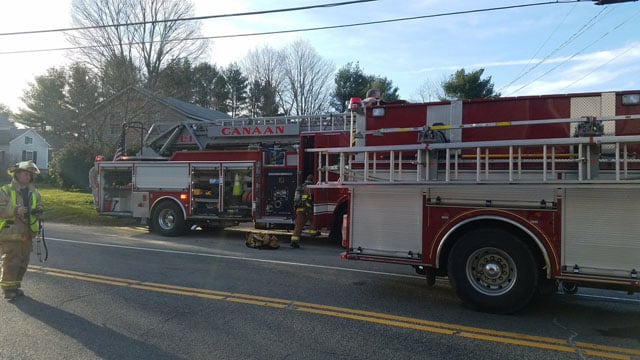 (@NorfolkPIO1)
NORTH CANAAN, CT (WFSB) -
Two people were transported to the hospital because of a fire in North Canaan on Tuesday morning.
According Norfolk's public information officer, Jon Barbagallo, the fire happened on Church Street in North Canaan.
Church Street was down to one lane of traffic for the investigation.
The fire was quickly knocked down. Firefighters were able to save the building.
It appears to have started in the area of a wood stove, Barbagallo said.
One victim was transported to the hospital for evaluation.
The other met up with the Life Star emergency helicopter and was brought to Bridgeport Hospital's burn unit. The second victim's condition is unknown.
The state and local fire marshal is investigating a cause.
Copyright 2018 WFSB (Meredith Corporation). All rights reserved.