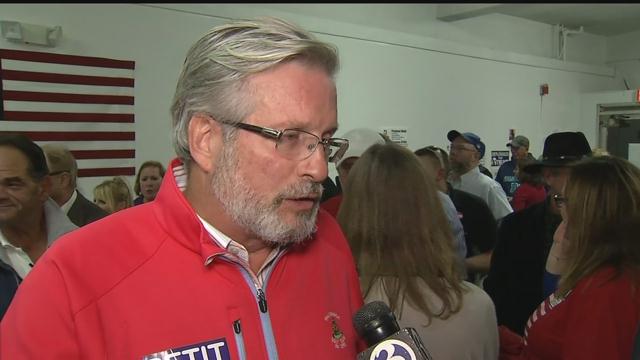 Dr. William Petit (WFSB file photo)
HARTFORD, CT (WFSB) -
After Congresswoman Elizabeth Esty came under fire for how she handled a harassment and abuse complaint in her office, several people said they were eyeing her position in Congress.
One of those people was State Rep. Dr. William Petit, who said he was considering a run.
However, on Wednesday, Petit said he will be seeking re-election to the 22nd state House district, which he currently serves.
"I thought long and hard about running for Congress in the 5th District and all that would entail. But family considerations and my deep seeded commitment to the people I now serve won out," Petit said in a statement on Wednesday.
Petit's wife and two daughters were murdered in their home in Cheshire 2007.
He has served the 22nd district for the past two years, representing Plainville and New Britain.
Instead of running for Congress, Petit said he wants to continue to work on the issues that are important to his constituents and the state.
"Connecticut needs to come up with a better way to help businesses grow so that they can expand their payrolls. We need fewer regulations and we need to lessen the overall burden on earners and employers if we want to stimulate economic growth," Petit said. "At this point, I feel I can be a stronger agent for changing Connecticut for the better in Hartford than in Washington."
Copyright 2018 WFSB (Meredith Corporation). All rights reserved.