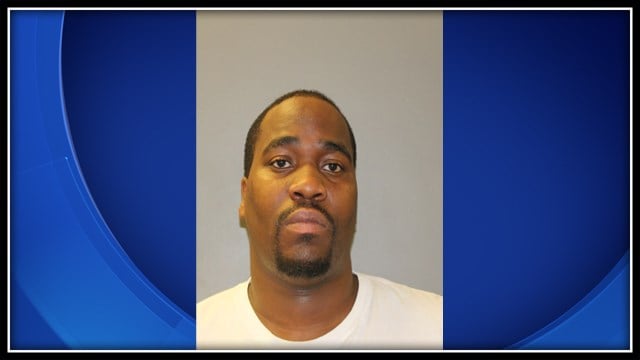 Darrell Mayes was arrested by Hamden Police for a shooting in March. (Hamden PD)
HAMDEN, CT (WFSB) -
A West Haven man was arrested for a shooting that happened in Hamden in March.
Hamden Police arrested Darrell Mayes, 29, of Coleman Street, for his involvement in the shooting.
On March 13, Hamden Police responded to Charles and James Place at 1350 Dixwell Ave. for the report of shots fired.
Officers found a 27-year-old victim with a gunshot wound in the area. The victim was shot three times, twice in the shoulder and once in the leg.
The victim was brought to Yale-New Haven Hospital for non-life threatening injuries.
Mayes was charged with first-degree assault and several firearms offenses.
Police said Mayes is a convicted felon.
Copyright 2018 WFSB (Meredith Corporation). All rights reserved.