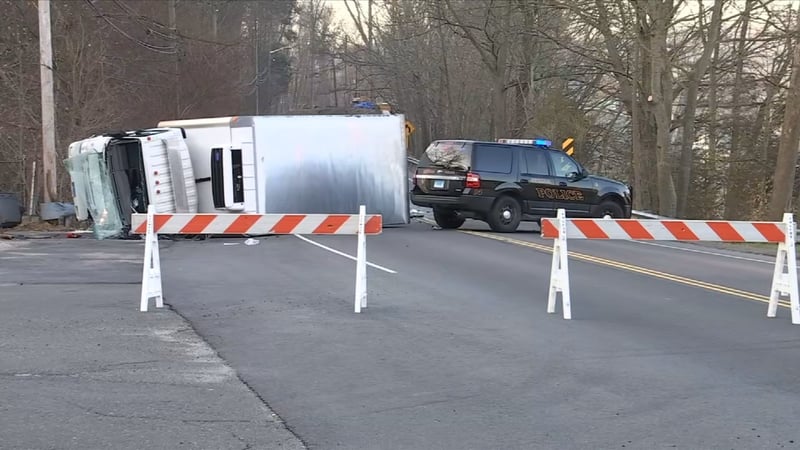 A box truck and another vehicle were involved in a collision on Route 34 in Derby early Tuesday morning. (WFSB)
DERBY, CT (WFSB) -
Police have identified a driver killed in a two-vehicle Derby crash as a Sandy Hook man.
They said 36-year-old Christopher Etes crashed his Jeep into a Dunkin' Donuts box truck on Route 34 near Buckingham Road early Tuesday.
Etes was pronounced dead at the scene.
The 52-year-old driver of the truck was hospitalized but is expected to be OK. He was reported to be in stable condition.
Investigators said preliminary findings show Etes was at fault, but they continue to investigate.
The crash closed a portion of Route 34 for several hours.
Copyright 2018 WFSB (Meredith Corporation). All rights reserved.