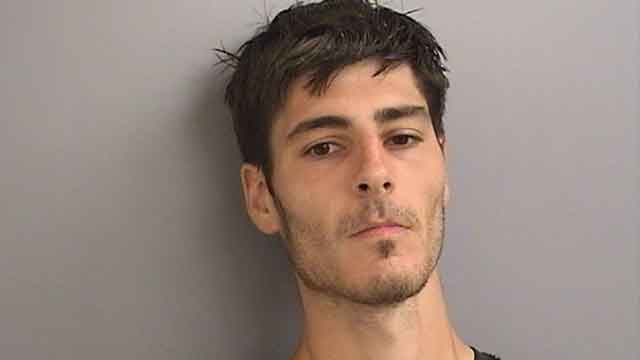 Anthony D'Amico (Plainville Police)
PLAINVILLE, CT (WFSB) -
A Plainville man is facing charges after police said he bit an officer while in police custody.
Officers were called to Cooke Street Tuesday morning for the report of a disturbance. That's where they found Anthony D'Amico, who had walked into the woods.
He refused to listen to commands from police officers. Police said he then walked towards the officers with his hand in his pocket, telling them to shoot him.
Ultimately, an officer deployed his stun gun. D'Amico was eventually taken into custody, but he tried to escape in the process.
One of the officers was injured during this struggle.
While D'Amico was in police custody, he threatened to flood his holding cell, so an officer went to move him to another one.
That's when police said D'Amico bit the officer in the knee in the process.
He is being charged with assault on an officer, and interfering with an officer.
Copyright 2018 WFSB (Meredith Corporation). All rights reserved.