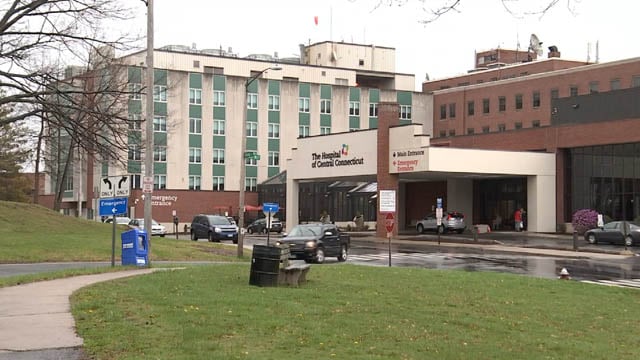 Police were called to the Hospital of Central Connecticut on Friday (WFSB)
NEW BRITAIN, CT (WFSB) -
New Britain police were called to the Hospital of Central Connecticut and the Hospital for Special care after someone reported an armed intruder.
Police said someone had called in this false report on Friday morning around 11 a.m.
Nothing was found at either hospital, police said, adding that the caller did not specify which hospital in the false report.
Police were able to locate the male caller, who admitted to making the report.
The man was committed to the Hospital of Central Connecticut after officers on scene determined he was possibly suffering from mental illness.
Police said at no point was any member of the public in danger or at risk.
Hospital operations are normal at this time.
Copyright 2018 WFSB (Meredith Corporation). All rights reserved.