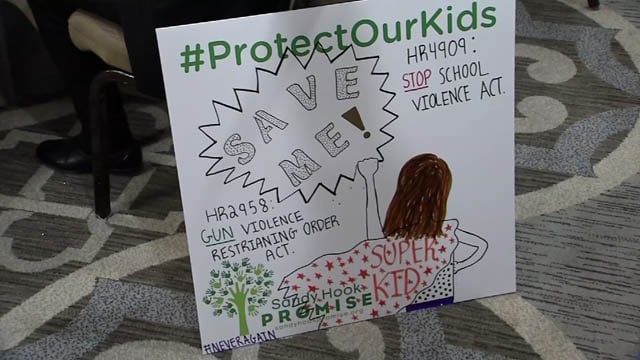 The duo said they'd rather spend time with their surviving children and working for Sandy Hook Promise (WFSB)
HARTFORD, CT (AP) -
Two parents whose children were killed in the 2012 Sandy Hook Elementary School shooting in Connecticut have announced they're not running for Congress.
Mark Barden and Nicole Hockley were urged by Democrats to consider running for the 5th District seat held by Democrat Elizabeth Esty, who is not seeking re-election amid criticism of how she handled harassment in her office.
Barden and Hockley said Friday they want to be with their surviving children and continue working for Sandy Hook Promise, a gun violence prevention group they founded.
Daniel Barden and Dylan Hockley were among 20 first-graders killed in the shooting, along with six educators.
Dr. William Petit Jr., a Republican state representative whose wife and two daughters were killed in a 2007 home invasion, also declined to seek Esty's seat.
Copyright 2018 The Associated Press. All rights reserved. This material may not be published, broadcast, rewritten or redistributed.