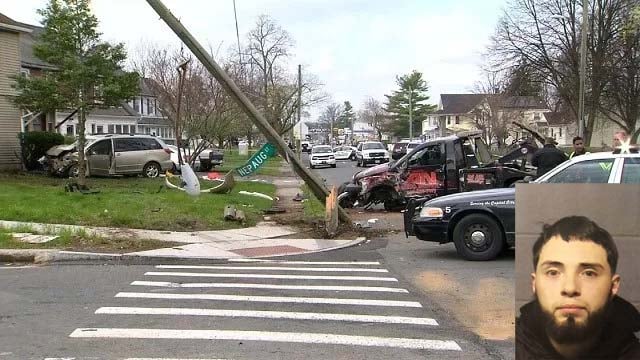 Hartford Police arrested Joseph Barreto (WFSB/Hartford PD)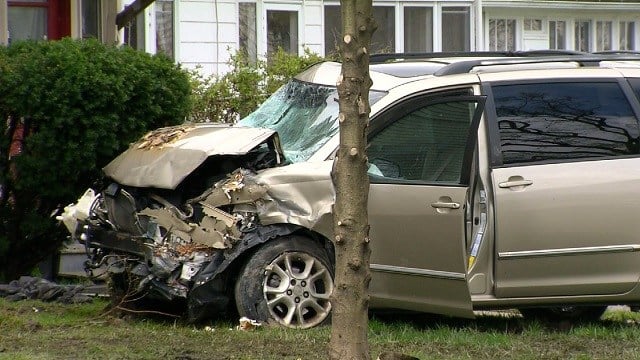 Barreto's stolen car struck a home (WFSB)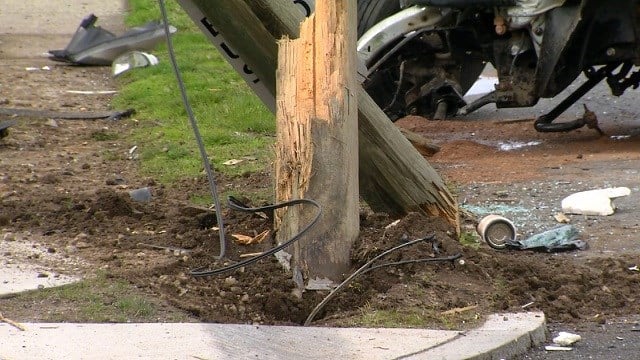 (WFSB)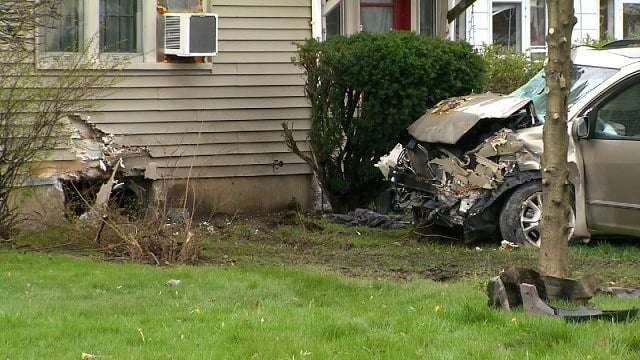 Police found a firearm in the stolen vehicle (WFSB)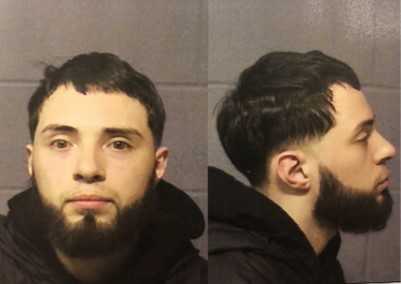 Joseph Barreto (Hartford Police)
HARTORD, CT (WFSB) -
A man wanted in connection with a deadly crash in February was arrested by Hartford police Saturday morning, following a pursuit that ended with the suspect hitting a utility pole and a home.
Hartford fire crews responded to the report of a person in medical distress inside a parked car around 7:30 a.m. in the area of New Britain Avenue and Zion Street.
Police said when they arrived, the suspect, Joseph Barreto, woke up, and fled the scene in the van, hitting a Hartford Fire Department vehicle.
According to police, Barreto continued westbound on New Britain Avenue, hitting a utility pole and an unoccupied home at the intersection of New Britain Avenue and Nepaug Street.
"That's a bus stop right there. It's very busy. What if somebody was standing there," said Sylvia Salmon, who shared video of the crash exclusively with Channel 3 on Saturday.
He was wanted in a crash that killed Reny Alfonzo-Jimeno on Feb. 19, at the intersection of Ward and Zion Street.
Police said Barreto was driving a stolen car in that crash, and a firearm was also found.
In addition to the deadly crash, Barreto was also wanted for a shooting on April 24.
Barreto is being held on $750,000 bond.
Copyright 2018 WFSB (Meredith Corporation). All rights reserved.