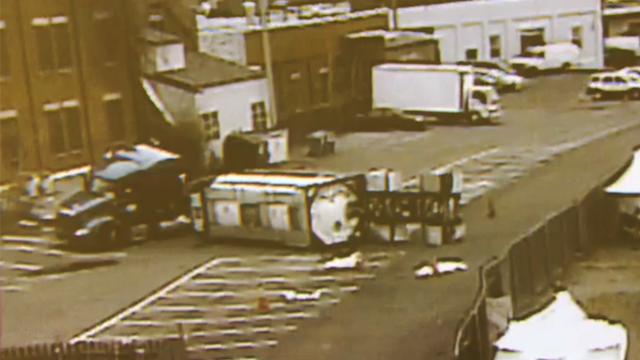 An overturned tanker in Stamford prompted a response from environmental officials. (City of Stamford)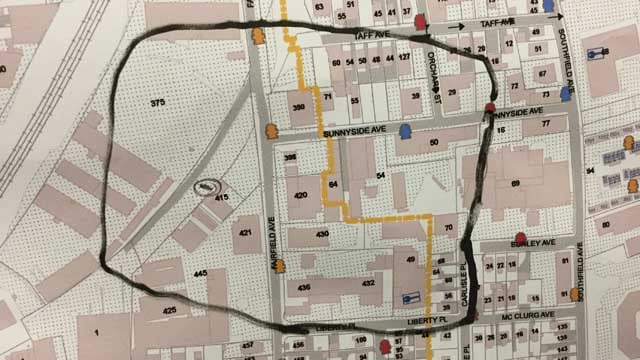 A map provided by the City of Stamford outlining an evacuation area around Sunnyside Avenue following a tanker crash. (City of Stamford)
STAMFORD, CT (WFSB) -
Evacuations have been lifted but a road remains closed after a tanker crashed in Stamford Monday morning.
According to Stamford police, Fairfield Avenue is closed between Selleck Street and Sunnyside Avenue.
Police and fire officials ordered a mandatory evacuation for a multi-block area before noon on Monday, which included most of Sunnyside Avenue, Liberty Place, Taff Avenue and Fairfield Avenue.
As of about 1 p.m., the evacuations were lifted.
The Department of Energy and Environmental Protection responded to the scene.
Officials with the City of Stamford confirmed to Channel 3 that the crash involved an 18-wheeler tanker truck carrying methyl methacylate.
There were no visible leaks, but the chemical is extremely flammable.
Police said that they expected heavy, prolonged traffic delays in the area.
There's no word on injuries or a cause.
Check real-time traffic information with the Channel 3 traffic map here.
Copyright 2018 WFSB (Meredith Corporation). All rights reserved.