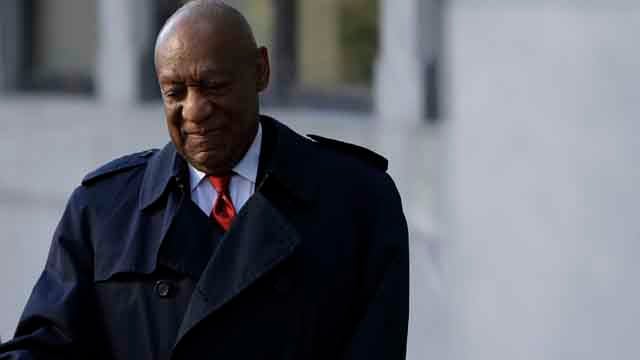 (AP Photo/Matt Slocum)
NEW HAVEN, CT (WFSB) -
Yale University announced on Tuesday that they will revoke actor Bill Cosby's honorary degree.
This comes after Cosby was found guilty of drugging and sexually assaulting a woman.
Cosby was awarded the honorary degree by Yale in 2003.
The university put out a statement on Tuesday saying, "Today the Yale University board of trustees voted to rescind the honorary degree awarded to William H. Cosby, Jr. in 2003. The decision is based on a court record providing clear and convincing evidence of conduct that violates fundamental standards of decency shared by all members of the Yale community, conduct that was unknown to the board at the time the degree was awarded. The board took this decision following Mr. Cosby's criminal conviction after he was afforded due process. Yale is committed to both the elimination of sexual misconduct and the adherence to due process. We reaffirm that commitment with our action today."
This is the first time Yale has ever rescinded an honorary degree.
Cosby, 80, could end up spending his final years in prison after the jury verdict. The jury concluded that he sexually violated Temple University employee Andrea Constand at his home in Philadelphia in 2004. Cosby claims the encounter was consensual.
Copyright 2018 WFSB (Meredith Corporation). All rights reserved.