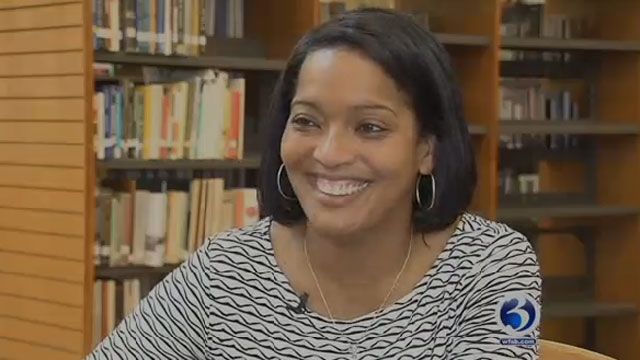 Former CT Teacher of the Year, Jahana Hayes, will be running for Congress (WFSB)
WATERBURY, CT (WFSB) -
A former Connecticut Teacher of the Year will be running for Congress.
Jahana Hayes, a former National Teacher of the Year, from Waterbury, announced on Thursday that she will be running for the 5th Congressional District.
This seat became open after Congresswoman Elizabeth Esty announced she would not seek re-election.
Esty made this decision after she was under fire for admitting in April that her former chief of staff threatened and harassed a former employee.
There will be a meet and greet for Hayes in Waterbury on Thursday evening.
The meet and greet will be at the Waterbury Portuguese Club from 6 p.m. to 8 p.m. for anyone wishing to attend.
Copyright 2018 WFSB (Meredith Corporation). All rights reserved.