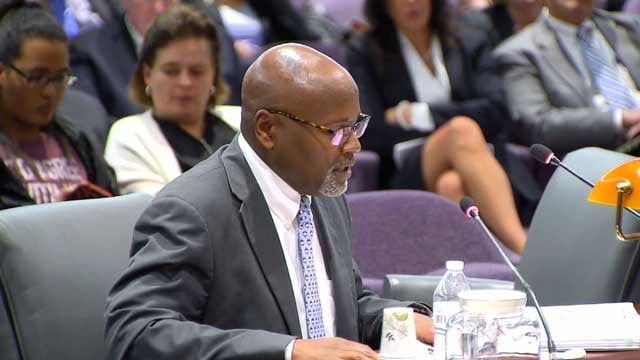 Richard Robinson will serve as chief justice of the state's Supreme Court (WFSB)
HARTFORD, CT (WFSB) -
The governor's second nomination for Supreme Court chief justice has been approved by lawmakers.
On Thursday, Gov. Dannel Malloy said Justice Richard Allan Robinson of Stamford will serve as chief justice for the Connecticut Supreme Court.
Robinson will fill the seat held by Chief Justice Chase T. Rogers, who retired in February.
He will also be the first African-American to hold the Judicial Branch's top job.
"The approval of Justice Robinson to serve as Chief Justice of the Supreme Court no doubt makes history in Connecticut, and I wish him the best in his duties leading the judicial branch," Governor Malloy said in a press release. "Through my own relationship with Justice Robinson when we worked together for the City of Stamford, I personally witnessed a man who not only showed dedication to his public service responsibilities, but also had a passion toward building a stronger, fairer society for all. I am proud to congratulate him on this immense honor today."
Prior to his service in the courts, the 60-year-old Robinson served as staff counsel and on the assistant corporation counsel for the city of Stamford for 15 years.
Copyright 2018 WFSB (Meredith Corporation). All rights reserved.