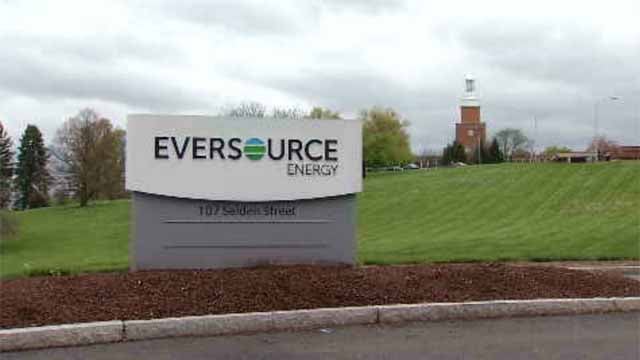 Eversource (WFSB file photo)
BERLIN, CT (WFSB) -
Eversource customers who signed up for the company's Standard Service generation rate will see a decrease in their electric bill this summer.
The Connecticut Public Utilities Regulatory Authority (PURA) approved the new rates on Friday.
As of July 1, the new residential Generation Service Charge of 8.530 per kilowatt-hour will be down from the current 9.078 per kilowatt-hour.
The new rate will be in effect from July 1 to December 31.
Eversource said the average residential customer using 700-kilowatt-hours per hour will see a decrease of about $3.84 per month in their bill.
"We're pleased to pass along these lower energy costs to our customers and remind them they can save even more by taking advantage of our energy efficiency programs," said Eversource Senior Vice President and Chief Customer Officer Penni Conner in a statement.
Additional information about Eversource rates can be found here.
Copyright 2018 WFSB (Meredith Corporation). All rights reserved.