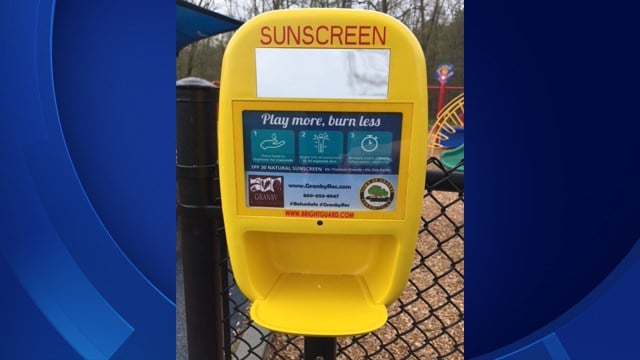 These sunscreen dispensers were installed in Salmon Brook Park in Granby (Granby Recreation Department)
GRANBY, CT (WFSB) -
The Granby Recreation Department is providing free sunscreen at a local park.
The four dispensers have been installed at locations in Salmon Brook Park and are available for public use.
The department has teamed up with IMPACT Melanoma, a non-profit aimed at providing education, prevention and support for skin cancer.
The dispensers are free for the public's use.
Each dispenser is equipped with four 1,000 milliliter bags of SPF30 sunscreen.
"Upon learning of this program, I knew it was the right thing to do for the patrons of our recreation facilities. We care about everyone who comes to the park and we encourage everyone to take advantage of the free sunscreen and to also learn more about how using sunscreen can greatly reduce their risks of melanoma," said Tom Tyburski, Director of Recreation and Leisure Services in Granby in a statement.
Copyright 2018 WFSB (Meredith Corporation). All rights reserved.