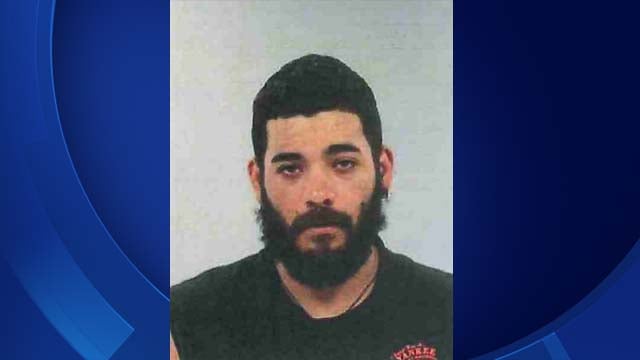 Matthew Bouton (Courtesy Connecticut State Police).
NEW HAVEN, CT (WFSB) -
State Police arrested a Bridgeport man after a standoff Sunday night.
Police arrested 27-year-old, Bridgeport resident, Matthew Bouton, after he surrendered peacefully to police, just after 8 p.m. Bouton is accused of firing a gun from a car while on Interstate 95 near exit 28.
Police from multiple departments responded to a home on Grand Avenue in New Haven on Sunday night for a man who police said refused to leave home after it was determined he was the suspect who fired a gun out of a moving car on I-95 on the Stratford/Bridgeport line.
Witnesses gave the license plate number to police, who were able to locate Bouton's car in New Haven and Bouton himself on Grand Avenue.
Police said there is no threat to the community, and that this is incident is separate and unrelated to an incident in East Lyme in which an individual suffered a gunshot wound in a car while traveling on I-95 Northbound on Sunday afternoon.
Copyright 2018 WFSB (Meredith Corporation). All rights reserved.