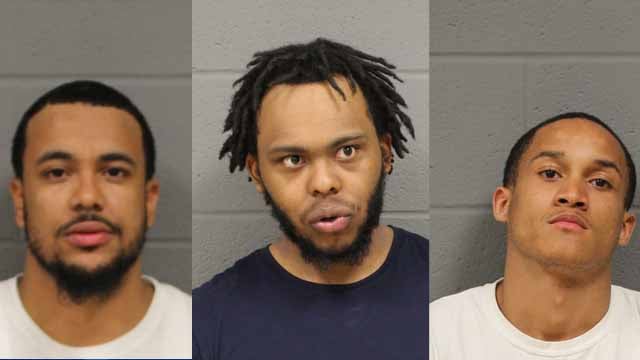 Police said these three are accused of firing paintballs at a man mowing his lawn (New Britain PD)
NEW BRITAIN, CT (WFSB) -
New Britain police arrested three people accused of firing several paintballs at a man who was mowing his lawn on Friday.
It happened on Smalley Street on Friday a little before 3 p.m.
The victim told police he was mowing his lawn when a car slowed down and someone fired off several blue paintballs at him, hitting him in the head.
Police said the victim took down the license plate and officers were able to track down the car.
The car had blue paint on the hood and front windshield, and inside the car police found a paintball gun loaded with paintballs, and a small amount of marijuana.
Police arrested 21-year-old Keith Thomas, 23-year-old Brandon Crockett, and 24-year-old Hasan Harris, all of New Britain.
They were all charged with breach of peace, third-degree assault, reckless endangerment, criminal mischief, and possession of a controlled substance.
Copyright 2018 WFSB (Meredith Corporation). All rights reserved.