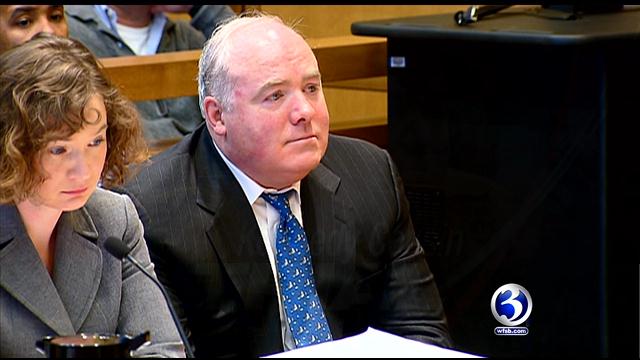 Michael Skakel in court (WFSB file photo)
HARTFORD, CT (WFSB) -
Connecticut prosecutors have a lot to think about as they decide whether to retry Kennedy cousin Michael Skakel on a murder charge after the state Supreme Court vacated his 2002 conviction.
The victim's mother doesn't want a new trial. A new trial witness would confirm Skakel's alibi, and the credibility of a key prosecution witness who said Skakel confessed has been severely damaged.
Skakel is the nephew of Robert F. Kennedy's widow, Ethel Kennedy.
He was convicted of killing Martha Moxley in 1975 when they were teenage neighbors in Greenwich and sentenced to 20 years to life in prison. He served 11 years behind bars before being freed in 2013 when a lower court judge overturned his conviction.
The Supreme Court reversed an earlier ruling and vacated Skakel's conviction Friday.
Copyright 2018 The Associated Press. All rights reserved. This material may not be published, broadcast, rewritten or redistributed.