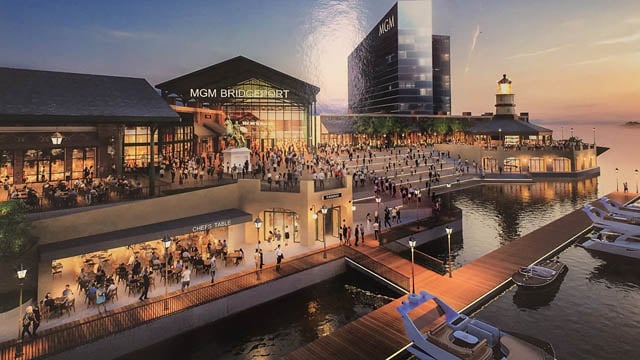 (MGM Resorts)
HARTFORD, CT (AP) -
Connecticut lawmakers hoping to see a casino built in Bridgeport say they've decided against pushing for legislation in the final hours of the session that would have sought proposals from casino developers.
Democratic Rep. Steven Stafstrom of Bridgeport acknowledged Tuesday that the prospects of the bill being called and voted on in the Senate "are tough, given the hour."
The General Assembly is scheduled to adjourn at midnight on Wednesday.
A debate on the casino legislation would likely take hours.
It's also questionable whether there would be enough support in the Senate to pass the bill, which cleared the House of Representatives last week on a 77-73 vote.
MGM Resorts, which says it wants to build a casino in Bridgeport, has promised to lobby next session for the bill.
Copyright 2018 The Associated Press. All rights reserved. This material may not be published, broadcast, rewritten or redistributed.