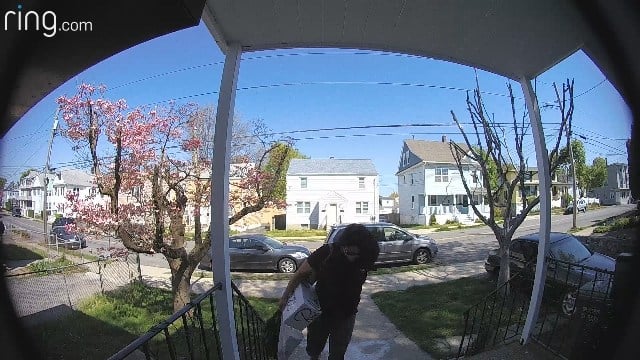 Bridgeport police hope the public can identify this woman, whom they said has been stealing packages on the city's west side. (Ring.com)
BRIDGEPORT, CT (WFSB) -
Police in Bridgeport are hoping the public can help track down a suspected package thief.
A Ring Video Doorbell captured a woman stealing packages off of porches in the west side of the city.
Police sent Channel 3 video from Ring.com that was recorded on Tuesday by a homeowner.
They asked anyone who may recognize the woman in it to call them at 203-576-TIPS.
Ring is an Amazon-owned company that sells surveillance cameras that are built into doorbells.
Copyright 2018 WFSB (Meredith Corporation). All rights reserved.