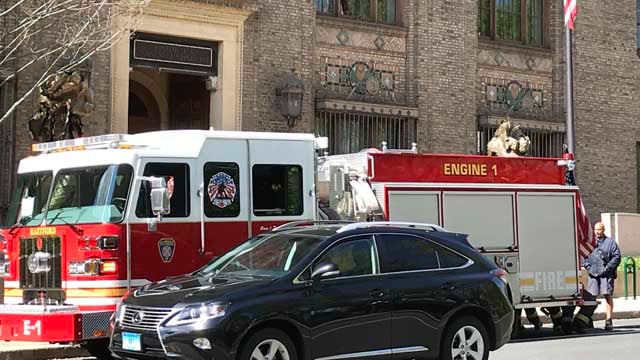 An electrical fire forced DEEP do send its Hartford employees home for the day on Thursday. (WFSB)
HARTFORD, CT (WFSB) -
State environmental employees who work in Hartford were sent home on Thursday morning following a small electrical fire.
The fire was reported at the Department of Energy and Environmental Protection's headquarters on Elm Street.
The building had to be evacuated.
Firefighters determined that the fire was electrical in nature and started in a third floor office cubicle.
It was put out by a fire extinguisher, firefighters said.
No injuries were reported.
The exact cause remains under investigation.
Chris Collibee, communications director for DEEP, said employees of the Hartford office were sent home out of an abundance of caution.
He said DEEP dispatch was functional and other DEEP officers were not impacted.
Copyright 2018 WFSB (Meredith Corporation). All rights reserved.