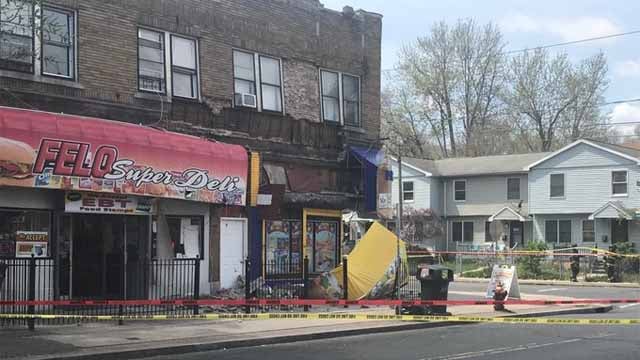 Crews were called to a partial building collapse in Hartford last Thursday (WFSB)
HARTFORD, CT (WFSB) -
Hartford city officials said a building that partially collapsed last week is structurally okay.
The building, which houses a grocery store and apartments, partially collapsed last Thursday.
It's on the corner of Capen and Garden streets.
Officials said the canopies on the building collapsed because of the way they were installed.
Last week, the city's Buildings Licensing and Inspections Department said inspectors condemned the building four years ago.
The city is still looking into the results of the finding.
One apartment was being used at the time of the collapse.
Copyright 2018 WFSB (Meredith Corporation). All rights reserved.