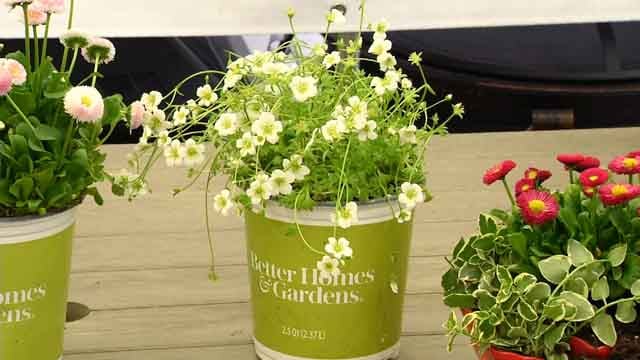 Better Homes & Gardens has a new line of plants and more at Walmart (WFSB)
HARTFORD, CT (WFSB) -
This Sunday is Mother's Day, and a great gift for mom is flowers.
However, not just any flowers, but Better Homes and Gardens flowers, and they're exclusive to your local Walmart store.
At Walmart, there are many Better Homes and Gardens flowering plants to choose from.
This collection of colorful annuals and hearty perennials is a great fit for your garden and a great gift for mom.
"Just flowers that really add color to your yard when they're planted and getting ready for Mother's Day," said Walmart Store Manager Jeff Jones.
Not only are the flowers Better Homes and Gardens products and the containers, but there's furniture too.
They have a whole line of furniture at Walmart, like an outdoor patio set you can use for your outdoor entertaining.
Copyright 2018 WFSB (Meredith Corporation). All rights reserved.