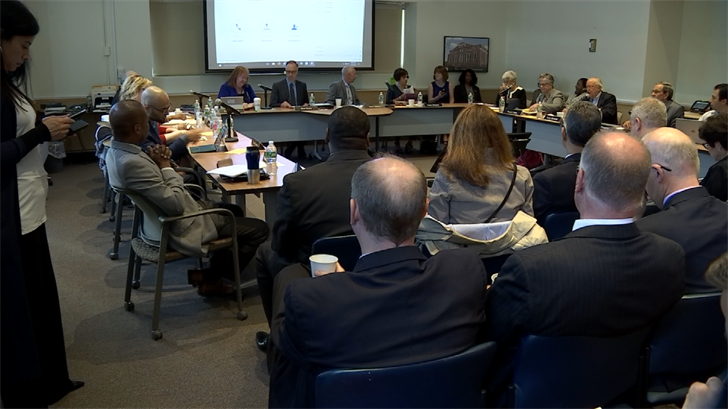 CSCU members held a meeting on Thursday (WFSB)
HARTFORD, CT (WFSB) -
Faculty members of Connecticut's state universities and colleges are calling out school leaders and the Board of Regents.
This comes after a plan to consolidate 12 community colleges into one main college was rejected by the New England Association of Schools and Colleges.
Faculty members say it was a bad plan to begin with because it doesn't put students first.
"Stop the consolidation for the community colleges. Stop with the threats to eliminate and close some of them," said Dr. David Blitz, professor and chair of Philosophy at CCSU.
The CSCU system faces a $31 million deficit in 2019 with the possibility of raising tuition and closing campuses.
"I'm moving forward, I have to make tough decisions, and I want to do the best I can for the students I serve," Mark Ojakian, President of CSCU.
Ojakian says he doesn't want to raise tuition or close campuses.
He hopes to give some recommendations to the board at a meeting next month.
Copyright 2018 WFSB (Meredith Corporation). All rights reserved.