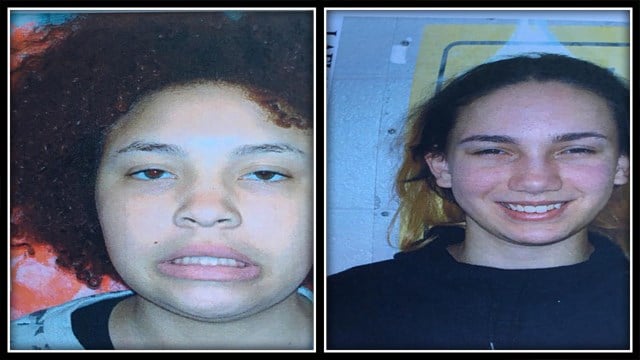 Silver Alerts were issued for Hazel Porter (left) and Angelina LaFlemme (right) in Middletown (Middletown PD)
MIDDLETOWN, CT (WFSB) -
Middletown Police issued Silver Alerts for two teens who ran away on Thursday.
According to police, 15-year-old Hazel Porter and 17-year-old Angelina LaFlemme ran away from their caretaker.
They were last seen around 7 p.m. in the area of 416 East Main St. in Middletown.
Both girls are considered at risk and in need of medication.
LaFlemme is described as a white female, 120 pounds, and 5'06" tall with black hair and brown eyes. There is no word on what she was wearing.
Porter is described as a white female, 160 pounds, 5'08" tall with red hair and hazel eyes. She was last seen wearing a black hat with a hot pink sweatshirt and black yoga pants.
Anyone with information on the teens' whereabouts is asked to call Middletown Police.
Copyright 2018 WFSB (Meredith Corporation). All rights reserved.