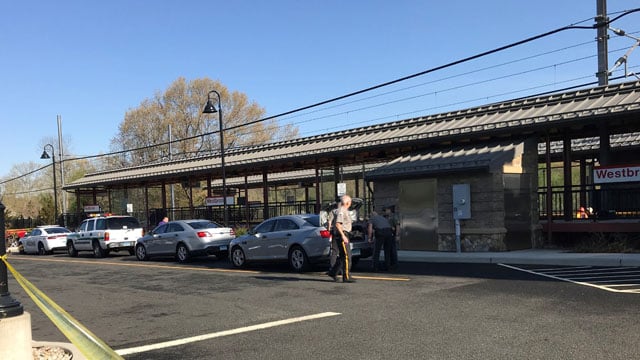 A person was struck by an Amtrak train in Westbrook on Friday. (WFSB)
WESTBROOK, CT (WFSB) -
An Acela Express train struck a person who was illegally on the tracks in Westbrook on Friday morning.
The state Department of Transportation confirmed that the unidentified person was killed.
According to Amtrak, the incident happened around 7:45 a.m.
A service disruption was reported between New Haven and Providence. Trains 2190, 190, 2150,170, 95 and 2155 are impacted.
Shore Line East said its service was suspended "indefinitely" between the Guilford and Old Saybrook stations. It asked passengers for train 1651 to board at the Guilford Station.
Amtrak promised to post updates to its @AmtrakNEC Twitter feed.
The train was traveling from Boston to Washington D.C. when it "came in contact with a trespasser illegally on the tracks," Amtrak told Channel 3.
No injuries were reported to the crew or the 96 passengers aboard the train.
Amtrak noted that it takes a full mile for a train to stop.
Copyright 2018 WFSB (Meredith Corporation). All rights reserved.